We are in the love business. That means that our focus is not only celebrating special moments, but also spreading love within our community. It's a privilege to be able to support such worthy causes.
- Steven Singer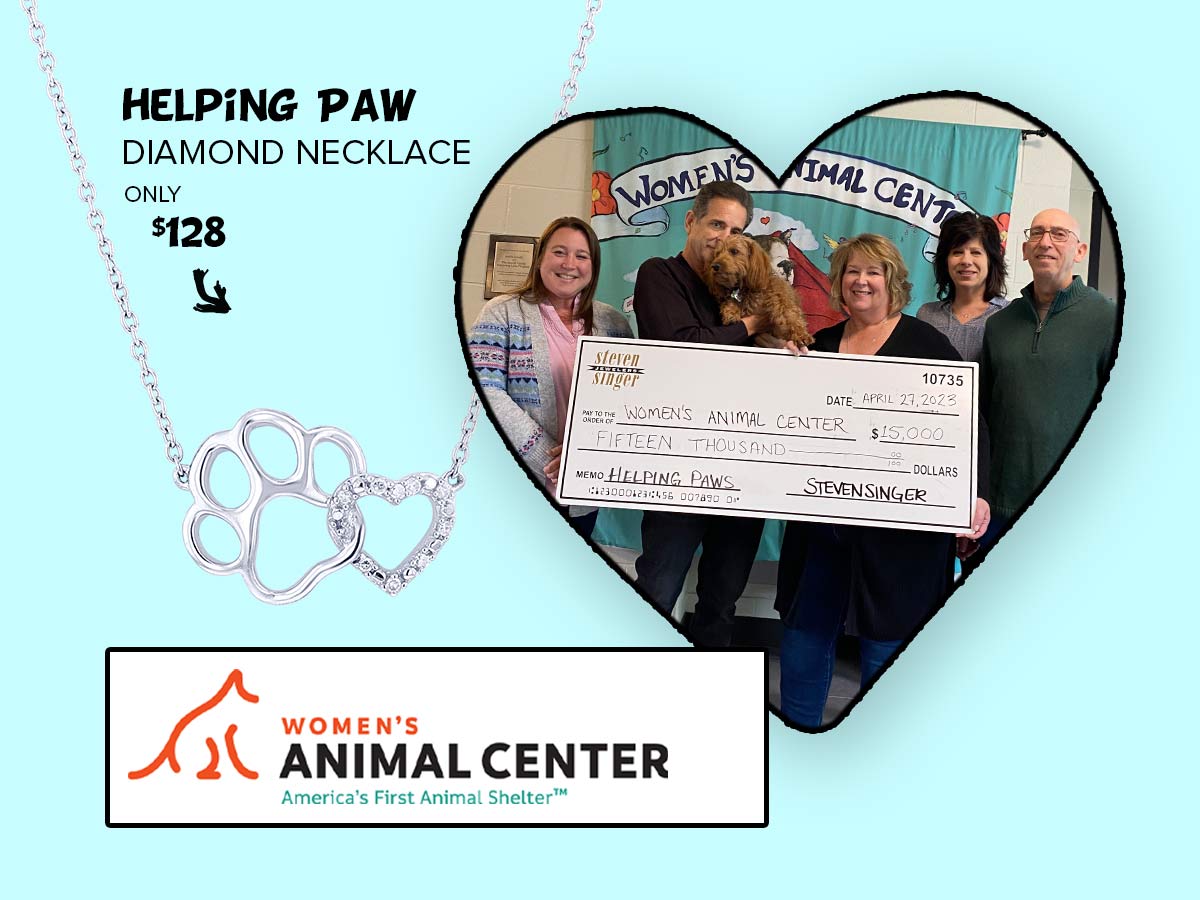 Women's Animal Center
Buddy the Jeweler, our favorite pup, was adopted from The Women's Animal Center. While Steven saved Buddy, Steven will tell you Buddy saved him. In order to continue to support their good work, a portion of proceeds from each Helping Paw Necklace is donated to the shelter!
SHOP AND SUPPORT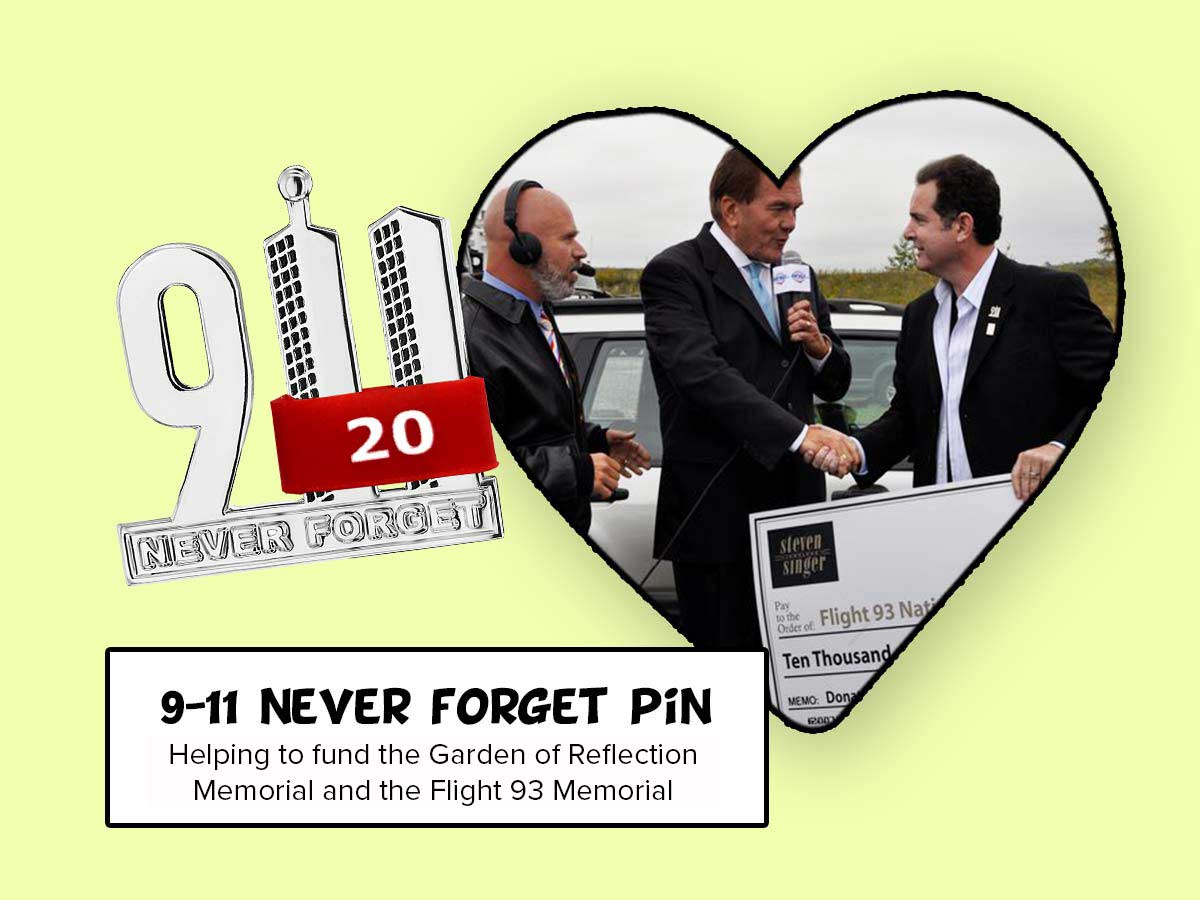 9/11 Never Forget Pin
Steven Singer paired up with Michael Smerconish to design and sell 9/11 Never Forget Memorial Pins for $10 each with 100% of the profits being donated to 9/11 charities. With your help we were able to fully fund the Flight 93 National Memorial and the Garden of Reflection
LEARN MORE